Are you worried you've left it too late to put on a quality festive production? Well, worry no more! Many of our Christmas and Nativity Musicals have short, editable 'stand-alone' scenes and accompanying songs that will enable you to cherry-pick some really entertaining highlights and throw together a performance in next to no time. And they're all available to download, so you can start immediately!
Here are a few ideas…..
'It's Chr-i-i-i-stmas' – for ages 4-11 yrs
These 7 catchy, easy-to-learn songs, in different pop-styles, tell the story of the nativity in a wonderfully upbeat way. Choose as many or as few songs as you want, simply add some short, simple narrative between them (or edit the original script to suit) and hey presto, you have a unique and thoroughly spectacular Christmas show!
Rehearsal time required: approx. 3-5 days!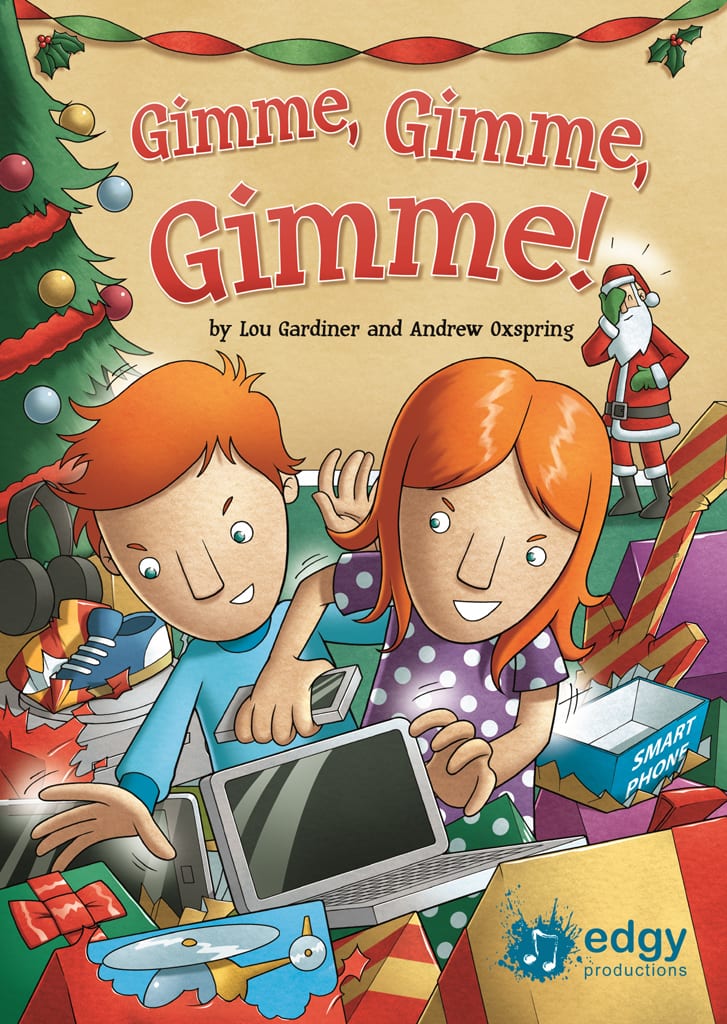 'Gimme, Gimme, Gimme' – for ages 7-11 yrs
If you want the focus to be thinking of others less fortunate than ourselves at Christmas, then 4 or 5 songs and short scenes from this musical will be perfect. Add some narrative to link them together and you'll have a thought-provoking performance with some belting tunes!
Rehearsal time required: approx. 5-8 days!
You can of course download a individual songs from our Christmas Songs download page  and create your own show from scratch.
And if we can be of any help in putting your show together, please get in touch – 01858 288081